The Dynamics of LGBTQ Health Equity, Intersectionality and Social Justice in our Schools
Monday, August 10, 2020, 09:00am - 02:00pm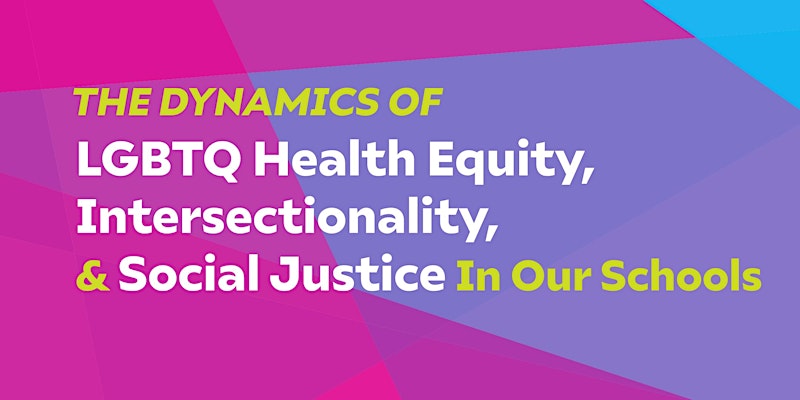 A virtual summit for school board members and administrators
Register
About Event
LGBTQ Youth & Health Equity – A Public Health Priority
LGBTQ+ children have a higher prevalence of adverse childhood experiences – often related to bullying, harassment and bias in schools. Such experiences can result in serious mental health issues and self-harm including suicidality at exponentially higher rates among LGBTQ+ children compared to their peers. Our Montgomery County Community Health Assessment mirrors the unfortunate data in state and national research showing LGBTQ+ youth at tremendous risk, particularly if they identify in multiple marginalized communities. This summit will provide important information about our Community Health Improvement Plan focused on health equity for LGBTQ youth and our communities across the county.
Jeff Cooper, Health Commissioner
Aaron Block, MD
Board of Health Commissioner and Family Practice Physician
---
Childhood Gender & Sexuality Development: What You Don't Know Can Harm Kids
A session that will discuss the latest science around gender and sexuality development, and explore the impact of inclusive policies on students of all ages.
Heather Stewart, MD, FAAP
Division Chief, Adolescent & Young Adult Medicine Dayton Children's Hospital
---
K-12 Inclusive Education: Utilizing Praxis to Facilitate Diversity Inclusion and Personal Agency
Well-intentioned and well-trained teachers simply can't think of everything. It can be challenging in a busy school day for the most student-centered educator to focus outside of one's own identities combined with naturally ingrained societal bias, a lack of training opportunities about marginalized populations, and evolving conversations about equity. This workshop will focus on how to attend to SOGIE minority youth in a learning space. Tips, techniques, and examples from the Visible and Resilient Initiative will be offered along with self-curriculum development and dialogue addressing unintentional marginalization.
Richelle Frabotta, MSEd, CSE, CSES
AASECT Certified Sexuality Educator and Supervisor
Miami University Dennis L. Carlson Sexuality Education Studies Center
Amanda Northcutt, MSEd
Prevention Education Specialist, Visible & Resilient
---
Beliefs vs. Behaviors: The Political and Normative Aspects of Change and Effects in Our Schools
How do we prioritize where to start in the search for equity versus equality? Equity and social justice are contested and ubiquitous concepts. Where do you start? Why even entertain the discussion? This summit should challenge assumptions, beliefs, and ideas regarding marginalized groups.
David Lawrence
Principal, Northmont City Schools
Jodi Kulka, MEd, OCPSA
School Psychologist and Prevention Programs Supervisor
Montgomery County Educational Services Center
Amy Monteith, MS, LPCC-S, LICD-CS
Director Samaritan Behavioral Health
---
We're In This Together: Best Practices, Resources and Partnership
An interactive session with speakers, local school staff and students highlighting best practices, resources and collaborative opportunities