Celebrating and Centering Black Mamas
Monday, April 11, 2022, 03:00pm - 06:00pm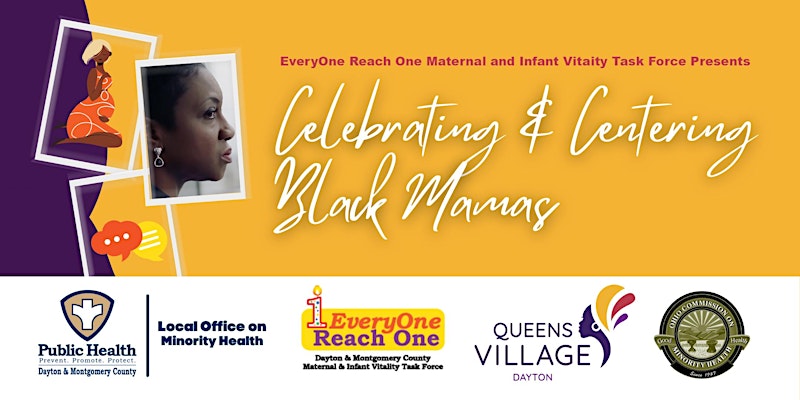 Celebrating and Centering Black Mamas is a kickoff event to celebrate Black Maternal Health Week. The event is on Monday, April 11, 2022 from 6:00pm – 8:00pm at the Dayton Metro Library and consists of a featured presentation, Toxic - A Black Woman's Story and a panel presentation to discuss Black Maternal Health. The event will also recognize those mothers who are champions for babies in the past, present, and future.
Event Schedule
Heavy Hors d'oeurvres at 5:45pm.
Welcome and Film at 6:00pm.
Date and time
April 11, 2022
6:00 PM – 8:00 PM EDT
Location
Dayton Metro Library - Eichelberger Forum
215 East 3rd Street
Dayton, OH 45402