LGBTQ+ Health Initiatives
LGBTQ Health Initiatives in the Office of Health Services which focuses on the lesbian, gay, bisexual, transgender and queer community (LGBTQ).
Public Health has launched a program called LGBTQ Health Initiatives in the Office of Health Services which focuses on the lesbian, gay, bisexual, transgender and queer community (LGBTQ).
The LGBTQ community in general, has a higher prevalence of tobacco use, addictions, and mental health issues among other conditions as a result of historically being a marginalized population.
In support of our Diversity & Inclusion efforts we will focus on providing the best healthcare services possible, delivered in a culturally competent way that meets every individual's needs.
Our efforts will initially involve several key activities as listed below:
Develop policies and strategies to support healthcare efforts for the LGBTQ community.
Develop and conduct cultural competency training for Public Health staff and community partners.
Lead a local LGBTQ community coalition addressing gaps in care.
Collaborate with Public Health programs to improve LGBTQ health equity.
Conduct public speaking appearances to address issues of health inequity within gender and sexually diverse communities.
Achieve certification for LGBTQ culturally competent care through the Healthcare Equality Index.
Populations: LGBTQ individuals
Focus Areas: Access to healthcare, HIV/AIDS, Violence and Substance Abuse Prevention
Core Competencies
Inform, educate and empower people to understand the impact of health disparities in the LGBTQ community
Examine root causes of poor health outcomes; build community partnerships; link LGBTQ populations with services and resources
Examine or develop policy and facilitate community engagement to eliminate health disparities in the LGBTQ community
Public Health – Dayton & Montgomery joins 495 other nationwide healthcare organizations who have received the "LGBTQ Health Care Equality Leader" designation from the Human Rights Campaign Foundation (HRC). Public Health is the only Dayton-based healthcare organization and the only Ohio health department designated an Equality Leader awarded in the newly released 13th edition of HRC's HealthCare Equality Index (HEI). The HEI is the national LGBTQ benchmarking tool of the HRC that evaluates healthcare facilities' policies and practices related to the equity and inclusion of their LGBTQ patients, visitors and employees.
I am proud that Public Health has achieved an important major milestone in our efforts to ensure Montgomery County is a place where ALL our residents can thrive. This designation sends a powerful message to our community highlighting our commitment to improving the health of all people, especially those who identify in multiple ways in communities that have historically been stigmatized and marginalized. Jennifer Wentzel, Montgomery County Health Commissioner
Visible and Resilient in Community and Self is a prevention education services project focused on promoting health equity, personal growth, autonomy, and increasing access to resources for LGBTQ+ youth in Montgomery County, Ohio.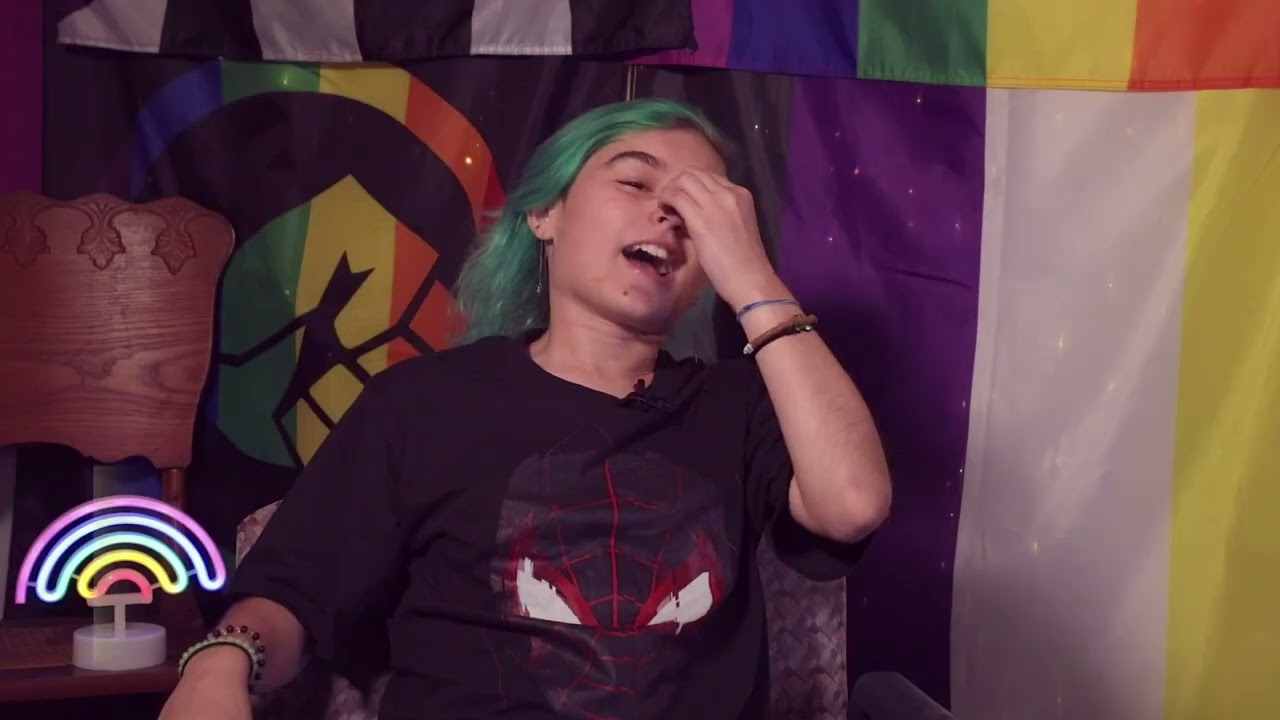 A record total of 765 healthcare facilities actively participated in the HEI 2020 survey. LGBTQ stands for lesbian, gay, bisexual, transgender and queer/questioning – identities used for those who are sexual or gender minorities.
Are you and your organization LGBTQ culturally competent?
There are approximately 27,000 LGBTQ people of all ages in Montgomery County. They represent an important constituency and clients for your organization or business, but do you know how to reach this community and how to appropriately meet their needs and care for them? If not, Public Health can assist you in better understanding this growing population of residents. We can provide education and training on everything from understanding unique terminology within this community to appropriate interaction and community presence that can help you.
LGBTQ+ Bill of Rights
To ensure that LGBTQ+ people are treated equitably and in a culturally competent and affirming manner, Public Health Dayton & Montgomery County has adopted an LGBTQ Patient Bill of Rights that helps ensure these patients receive appropriate care. The bill of rights is prominently displayed in patient care areas, and placed on our website, and has been communicated to our patient care staff and others at Public Health The Bill of Rights also has a mechanism for patients to express complaints or grievances about the care they receive by calling our LGBTQ Health Initiatives Manager at 937-224-3727.
Interested in Learning about or forming an Employee Resource Group?
Would you like to add an Employee Resource Group to your workplace? The LGBTQ+ Health Alliance can provide you with help getting one started at your organization. These groups are intended to foster a sense of community, visibility and support for employees who identify with demographic or other groups that may need additional support or affirmation in the workplace. In addition, they may support outreach to, and recruitment among, certain underserved or marginalized populations in the community.
Public Health – Dayton & Montgomery's LGBTQ+ Employee Resource Group began in January of 2019.
For more information visit the National LGBT Health Education Center
https://www.lgbthealtheducation.org/lgbt-education/lgbt-health-resources/#transhealth