Whooping cough (Pertussis) is a common disease in the United States. It is a contagious respiratory illness and spreads easily from person to person. Whooping cough (Pertussis) can cause serious illness in people of all ages but is most dangerous for babies. Getting vaccinated is the best way to protect against pertussis.
Whooping Cough (Pertussis) Outbreak
Public Health has identified a higher than normal number of pertussis cases in Montgomery County beginning in September of 2023. The chart below indicates the cases associated with the current outbreak.
Symptoms
Whooping cough may begin like a common cold, but unlike a cold, the coughing can last for weeks or months. Symptoms of whooping cough usually develop within 5 to 10 days after you come into contact with the bacteria that cause it. Sometimes symptoms do not develop for as long as 3 weeks.
Early symptoms can last for 1 to 2 weeks and usually include:
Runny or stuffed-up nose
Low-grade fever (less than 100.4°F)
Mild, occasional cough (babies do not do this)
Apnea (life-threatening pauses in breathing) and cyanosis (turning blue or purple) in babies and young children.
When to See a Doctor
See a doctor if you or your child are:
Struggling to breathe
Turning blue or purple
Coughing violently
Coughing rapidly, over and over
Not drinking enough fluids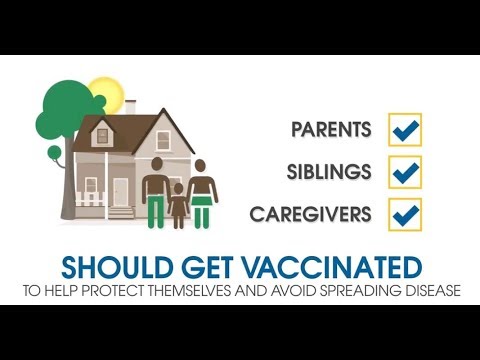 Any time someone is struggling to breathe, it is important to get them to a doctor right away.
Vaccines
The best way to prevent whooping cough is to get vaccinated.
Two vaccines in the United States help prevent whooping cough: DTaP and Tdap. These vaccines also provide protection against tetanus and diphtheria. These vaccines cannot give you whooping cough, tetanus, or diphtheria.
Learn more about whooping cough vaccination, including who should get which vaccine and when.
Protect Your Baby
Whooping cough (sometimes called pertussis) is a serious disease that can cause babies to stop breathing. Unfortunately, babies must be 2 months old before they can start getting their whooping cough vaccine. The good news is you can avoid this gap in protection by getting a whooping cough vaccine called Tdap during your pregnancy. The recommended time to get the shot is your 27th through 36th week of pregnancy, preferably during the earlier part of this time period. By getting vaccinated, you will pass antibodies to your baby so she is born with protection against whooping cough